Trading IQ Game 2016 World Champion
Albin J Czarnik

Comment from Roger Jan 10th 2017

Albin beat a total of 239 opponents and demonstrated a characteristic which has been seen before in the Trading IQ Game and that is extreme persistence.

On this page I wrote many years ago I highlighted the fundamental differences between winning and losing traders. Albin's performance is a fine example of a winner continuing to try over and over again in contrast to the loser who trades a few sessions, loses a bit of money and then quits.

Albin created multiple accounts and wiped out a few times until eventually he got 1st, 2nd and 3rd place in the table. The four place finisher JF3 made a grand effort and played 55 games in one day and very nearly held onto 3rd place, the 9th placed finisher PP13 showed a lot of promise and I would welcome him back next year.

Here is Albin's winners statement

As an attorney and an active market participant, I appreciate educational tools that enhance one's practical skills and Roger's IQ Game is such a tool. The Trading IQ Game forces new traders to recognize certain market patters and teaches them to react to those conditions at their own pace. One of the best things is that traders get to rely on their own observations without unnecessary distractions in form of any indicators. I enjoyed playing for fun and learning at the same time.

Table 2016 CLICK (LAST YEAR) TO SEE view

Albin's Trade report click to view
The Trading IQ Game 2015 World Champion Don Khun

Comment from Precision Trading Systems
Don beat 262 opponents and scored an impressive 2013 Trading IQ, he played 53 games in this excellent performance.

As in past World Championships there was a huge division between the average trading score and those who really know what they are doing.

One of the aims of my website is to educate traders to push their abilities to fulfil their true potential.
The ingredients to success in trading have one consistent factor which is vital and that is PERSISTANCE, Don who finished 2nd last year certainly showed he has this quality.

Donald Khun wins!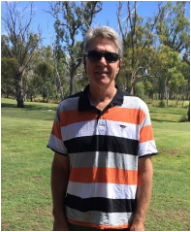 The winners comment from Don Khun ID DK1 2015 Trading IQ Game World Champion.
I would like to Thank Roger for Designing the Trading IQ Game, and all the prizes offered by Roger and Precision Trading Systems. I would also like to Thank the other Major Sponsors " Ninja Trader" and " MultiCharts" for the Prizes they have offered as well. The Trading IQ Game is Excellent Learning and Practice for anyone with an interest in trading, or improving their current trading. Those who have a desire to get a better feel for various market conditions and to experiment with risk and reward / stops etc, will greatly benefit from spending time learning with this game.
I am really looking forward to Incorporating Roger's other Indicators offered in this prize. I have been Subscribing for some time to Roger's - "Precision Pi-Osc" and the "Precision Divergence Finder". These are Both Excellent Indicators I rely on, and I am expecting the others will also be excellent indicators. So really looking forward to using them as well.
Don Khun (DK1) Australia 2013

Cal Wadden (CW5) Canada 2006

Kal Dignan (KK6) USA 1338
Introducing the 2011 World Trading IQ Game champion Kevin Brown 50 from Georgia USA.

Congratulations to you Kevin.

Kevin achieved a World Trading IQ rating of 9,773 which was way above the the normal scoring range.

He stated that detecting volatility and price action to adjust his risk percentage and stop distance before placing trades had led to his huge improvement.

Kevin was entitled to receive a $1000 cash prize, but instead he opted to receive $250 cash plus Mach-Trend Platinum pro, which was a nice gesture as it demonstrated his high regard for my products. To my amazement, Kevin is not a full time trader, but trades only in his spare time.

Can you beat Kevin's score? You will need to create a free account to use the full controls

World champion Kevin Brown's comments ( If you win the 2013 Trading IQ Championship your photo and name will be here all through 2014)

I have been interested in investing and trading for over 20 years now. I started out as a clerk and eventually became a broker for E.F Hutton (remember them?) Later I changed career paths and went into software and management consulting.

Ever since my broker days I have been fascinated with the markets. Today I am limited to trading in my spare time so I prefer to focus on position and/or swing trades using strategies that I can implement with end of day data and filters. More recently I have been interested in using options as a proxy for equities to help control risk.

It is literally man versus machine for the individual trader or investor today and you need all the help you can get.

I think Roger's website is fantastic. The indicators are top notch and the site offers valuable no nonsense information for traders of all experience levels.

The trading game is an eye opener and the pages dedicated to risk management and optimal risk calculations are a must read.
Precision Trading Systems is provider of the following

Introduction

Precision Trading Systems is partnered with MultiCharts.

Precision Trading Systems is part of the NinjaTrader ecosystem.

Systems and Indicators for Tradestation, NinjaTrader and MultiCharts.

Top quality paid & FREE trading systems and indicators for most platforms

Members can receive some paid products completely FREE

Roger Medcalf is a vendor on the Tradestation App store

Roger Medcalf is a vendor of products of MetaTrader 4

Free to play Trading IQ Game with generous PRIZES from our sponsors.
RISK DISCLOSURE
Futures, Forex and Stock trading contain substantial risk and are not for every investor.

An investor could potentially lose all or more of the initial investment.

Risk capital is money that can be lost without jeopardizing ones financial security or lifestyle.

Only risk capital should be used for trading

Only those with sufficient risk capital should consider trading.

Past performance is not necessarily indicative of future results.
HYPOTHETICAL PERFORMANCE DISCLOSURE
Hypothetical performance results have many inherent limitations, some of which are described below. no representation is being made that any account will or is likely to achieve profits or losses similar to those shown; in fact, there are frequently sharp differences between hypothetical performance results and the actual results subsequently achieved by any particular trading program. One of the limitations of hypothetical performance results is that they are generally prepared with the benefit of hindsight. In addition, hypothetical trading does not involve financial risk, and no hypothetical trading record can completely account for the impact of financial risk of actual trading. for example, the ability to withstand losses or to adhere to a particular trading program in spite of trading losses are material points which can also adversely affect actual trading results. There are numerous other factors related to the markets in general or to the implementation of any specific trading program which cannot be fully accounted for in the preparation of hypothetical performance results and all which can adversely affect trading results.