When and why to hedge?
This is the million dollar question, and of course has no simple answers.
I have provided some very basic simple examples to make this subject clear to all readers.
We will examine different methods of hedging a portfolio that is net LONG. Meaning, it contains both long and short trades, but the value of the longs is greater than the value of the shorts.
In the examples we will hedge a portfolio with a net long position of £150,000, geared up 3 times from base equity of £50,000. For the sake of simplicity we will also assume the FT-SE 100 is at 5000.
Readers need to be aware of the extremely high probability that "insurance" purchased in the methods described below will expire worthless. These examples are for traders who, like minded to myself, do not wish to expose themselves to virtual or complete wipe out situations.
Calculate your losses if the market crashed like 1987 free online calculator
Chart 1 not hedged
This example assumes a correlation of 1 of stocks held to the FT-SE 100 index.
Hedging is a measure against market aberration, so this is why the chart shows the losses that would arise from all degrees of collapse in the Index
We can see that our £50,000 equity is totally lost with the index below 3650, and ends at -£100,000 in the unlikely event of the index falling to zero.
So, let us now examine how this curve can be altered to lessen the pain of a market collapse.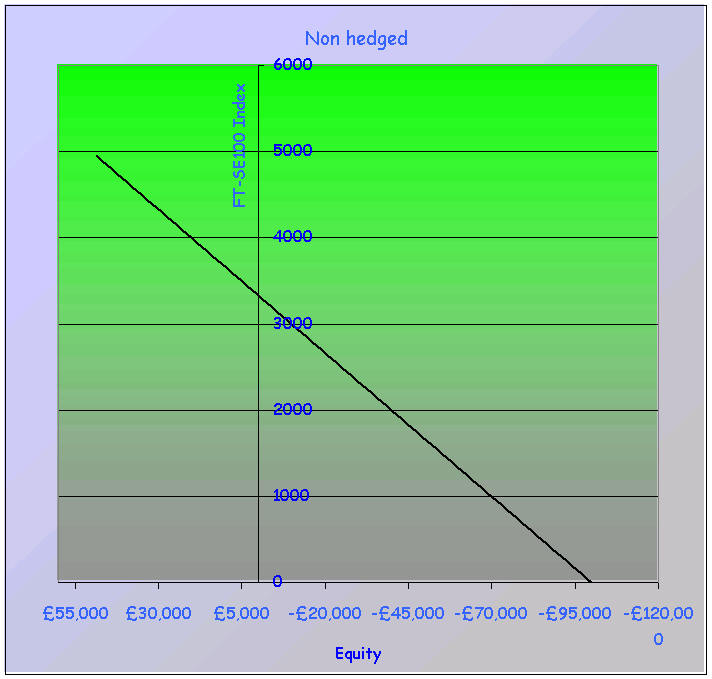 Chart 2 partially hedged
As the FT-SE 100 in this example is trading at 5000, which equates to £30 per point on our £150,000 net long position, we can see how the effect of a market collapse is lessened by purchasing 4000 series put options. We can clearly see how the index need to decline to 2650 before our equity is wiped, and in the event of total collapse, our debt to our stockbroker is lessened to -£40,000.
The cost of this operation, for option expiry around 4 month to expire is around 5p x 15 = £65.
This is not exactly a bank breaking measure, but neither is it going to be much use in smaller declines.
Compute your optimal trade risk amount with the free online calculator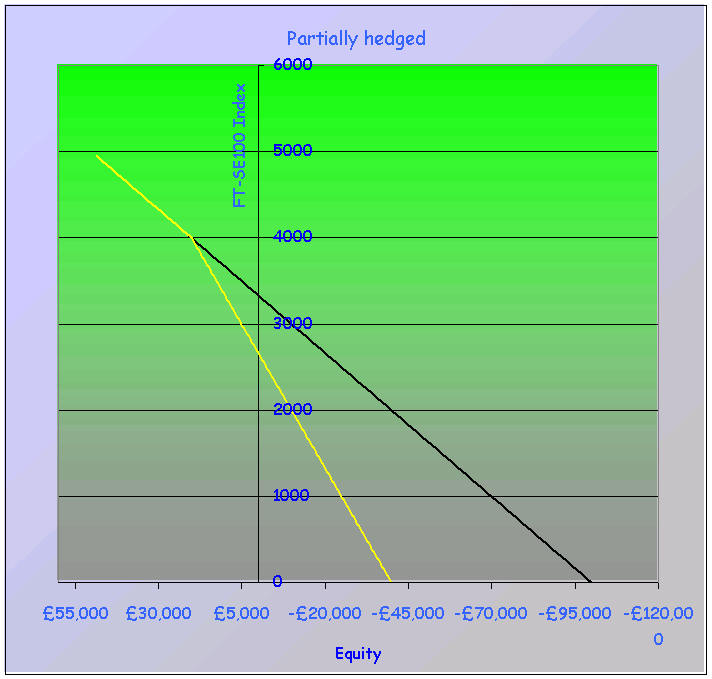 Chart 3 partially hedged with 2 different strikes
In this instance, in addition to the purchase of £!5 per point of 4000 puts, we will add a further £10 per point of 4500 puts, but to reduce cost we will choose an option with 2.5 months to expiry.
So we need to add 7.5p x £10 = £75 to our 5p x 15 = £65, making the total cost £140.
This time, we have spent more, and we can see that even if the index dips to zero, we never lose all of our equity. In fact we would still have £5000 left.
Again this is not an expensive operation, but we can see it saves us from bankruptcy.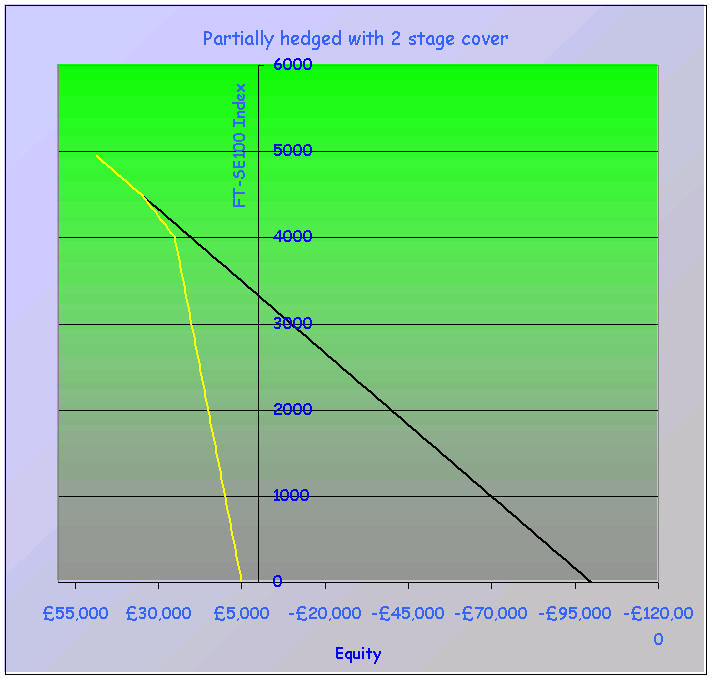 Chart 4 partially hedged with 3 strikes
Now we have used the full £30 per point, and bought a further £5 per point of 4900 puts with 2.5 months to expiry costing us 15p x 5 = £65, adding on the £170 already spent, we end up with £235 to cover us from losing more than £20,000 of our original £50,000.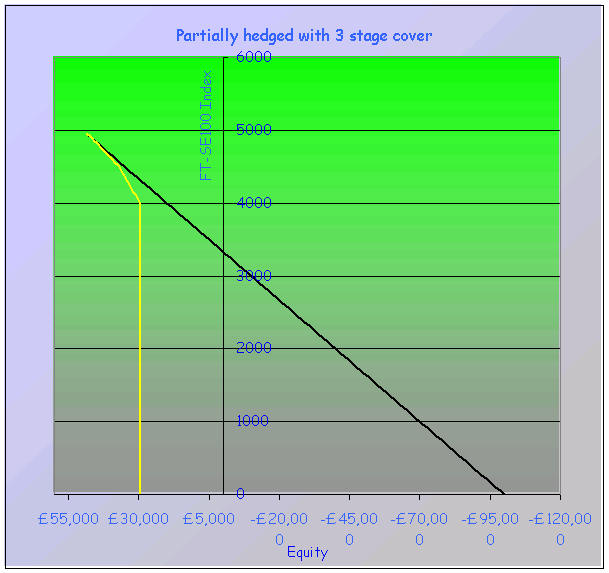 Chart 5 over hedged (same as a net short once price is below 4000)
Now, instead of shelling out £30 per point on closer to the money puts, we have bought £50 per point of 4000 series, 2.5 month to expire puts. We can see the worst case scenario is expiry at the money, (hence expiring with no value) but any moves of greater decline pay out more than the losses on the original long position.
Cost is 5p x 50 = £250.
Chart 5 over hedged with single strike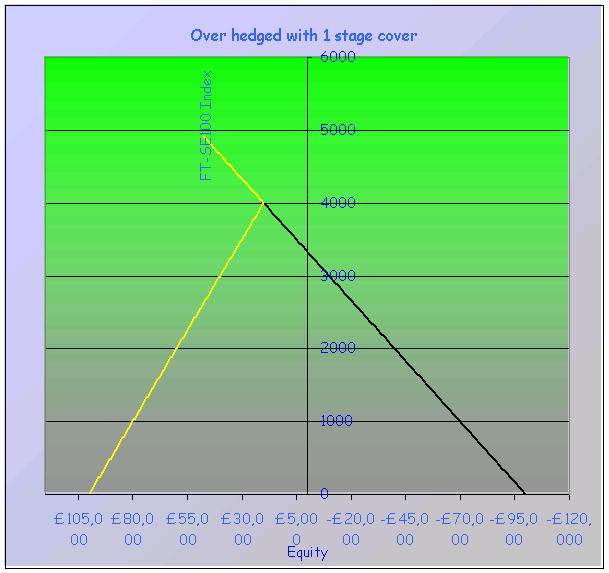 Chart 6 over hedged with 3 stage cover
The below chart shows a blend of 3 strikes at 4900, costing 14 x 15p = £210, 4500 costing 7.5 x 12p = £90, and 4000 costing 8 x 5p = £40. Total cost = £340. This is very similar to my own preferred hedge choice. To spend this roughly every 2 months when I am carrying a net long position is not a wasted expense. Even considering if the real probability of a 25% decline in the index, must be something in the region of a 2000:1 chance, it provides one peace of mind, that no matter what happens in tomorrow's market one can survive relatively unscathed, or even profit from such a surprise.
As it is all too frequent that undisciplined losing traders actually blame the market for doing something it was "not supposed to do".........did anyone tell the market it was not supposed to crash in 1987?
Calculate your losses if the market crashed like 1987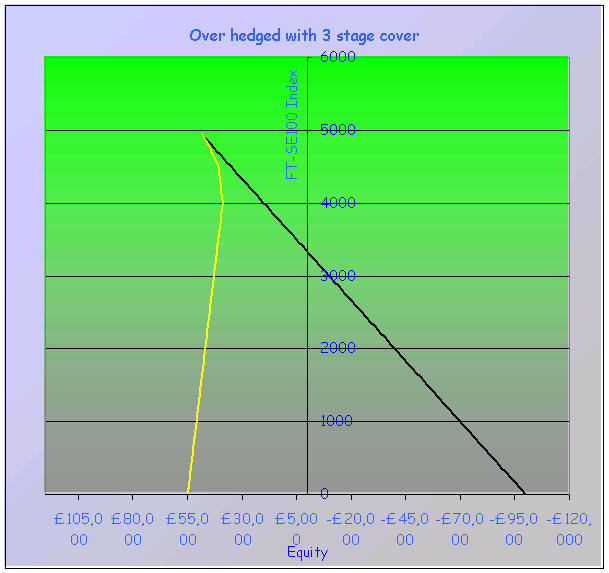 Disclaimer please read carefully
All the indicators, functions, signals and formulas available from PrecisionTradingSystems have been selected for their high levels of efficiency as trading tools.
However this does not guarantee success when using them on all markets you choose to trade in.
Risk of losses are high with even the best systems, and a good understanding of risk control mechanics is required before using any products you have received from PrecisionTradingSystems.
You are responsible for ensuring all precautions have been taken in your trading decisions and PrecisionTradingSystems cannot be help responsible for any losses you may incur while using its products.
These products and formulas are designed for Traders who have several years experience of trading, if you do not consider yourself in this category then please invest some time to study your methods carefully before risking any money.