Site map Free Easy Language formulas
Demand Index as a divergence indicator
The technique I prefer for using the Demand index as a divergence indicator is to monitor for a new low in the security and then cross check the same days back to see if there is a divergence in the Demand index: The more pronounced this difference is in the Demand index the more likely that the price will snap back the other way, as show in the example below.
This is probably the most effective use for this indicator.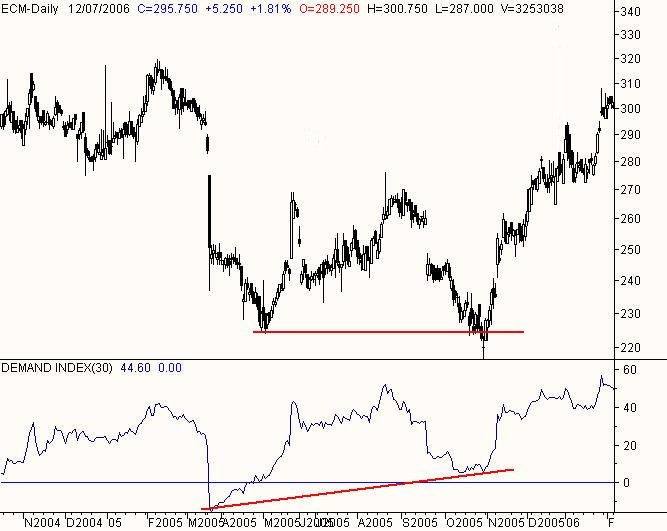 More examples of how to use Demand Index
Demand index easy language code
Not for you? See our latest products below
Introducing the latest from Precision Trading systems, the Precision Lagless Average with ZERO overshoot
---
PLA
Precision Lagless Average a world class low lag filter for trading
Example is a 9 day Precision Lagless average (PLA) red line verus 9 day simple moving average.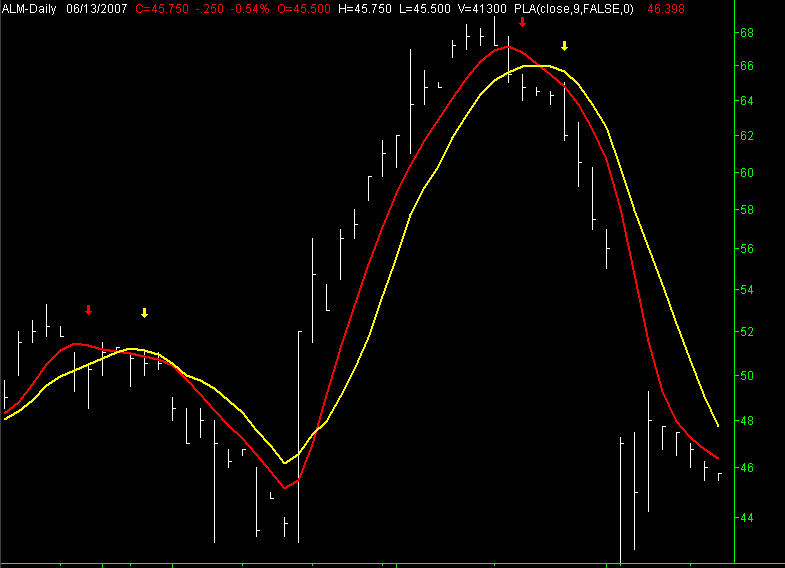 Precision trading systems wishes to thank MIT labs for providing these screenshots.